Ample Recompense is the creative outlet of Melisa and Bubba Crumrine.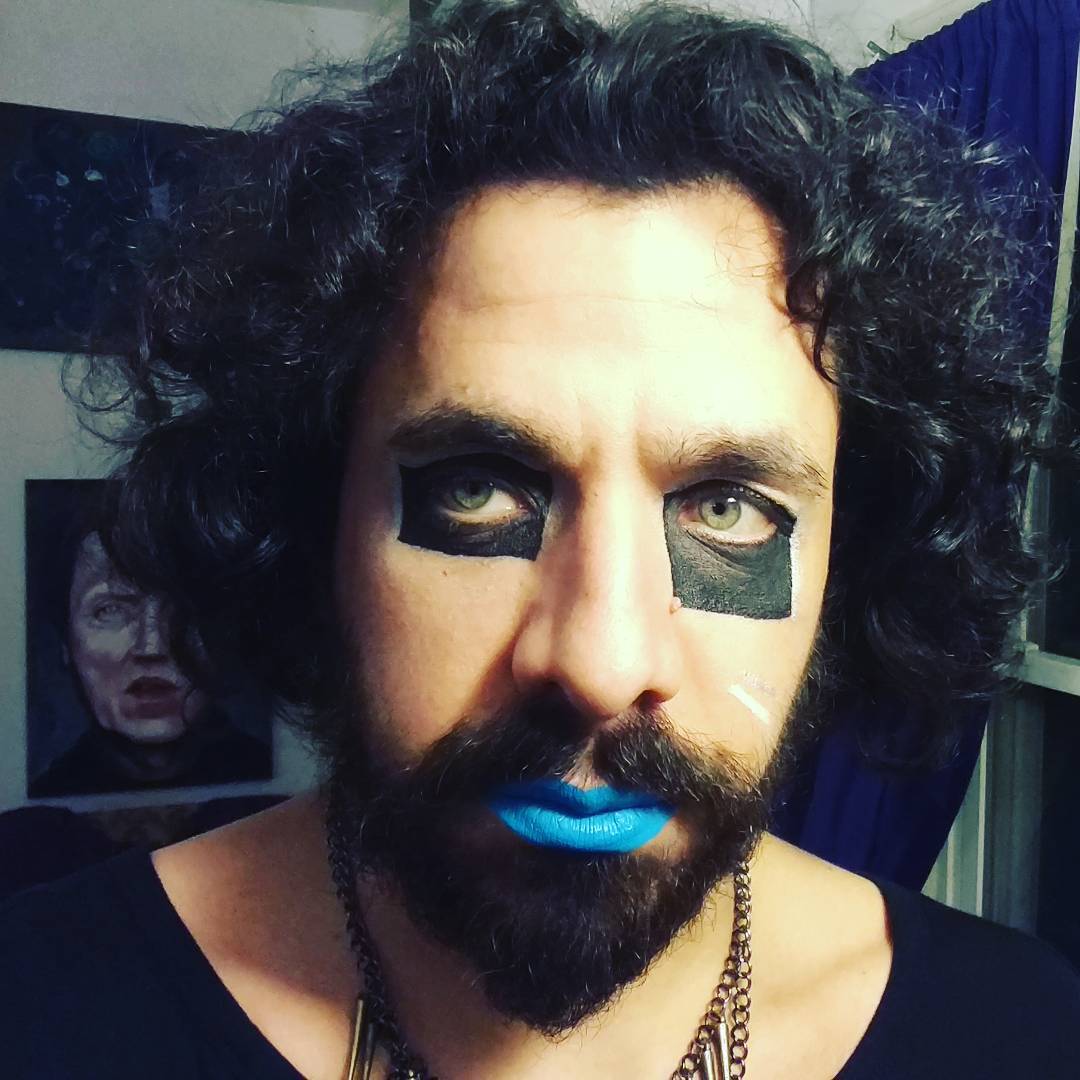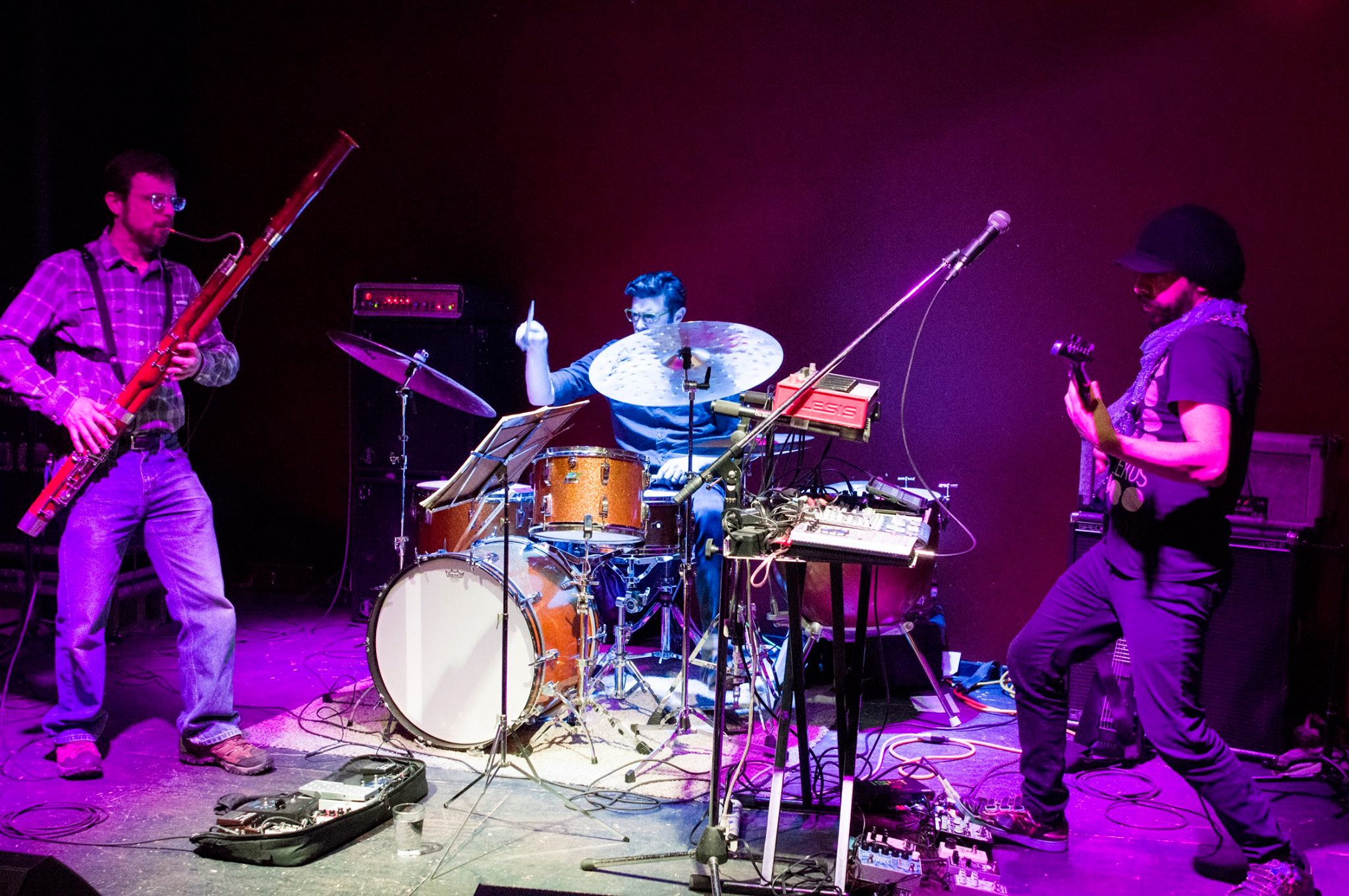 Multi-instrumentalist and graphic designer, Bubba Crumrine has been a catalyst in Central New York's underground music community since 2008. After founding and leading Ithaca Underground for a decade, Crumrine has turned their focus to performance, composition and design - a catalogue of which has been growing steadily in parallel during this time.
2019's How Brightly Can You Burn? (The Death of Youth) is the sound of transitioning from one generation to the next and the pressure, excitement, and loss that surrounds. Crumrine delivers a dense soundscape of synthesizers, washboard, bells, and voice, threading through ambient, industrial, new and old music and stands as follow-up to 2014's Shedding Those 11ft Wings' reverberated and distorted compositions, songs, and improvisations.
Crumrine co-founded the band BRIAN! in 2009, inspired by the Rock In Opposition, New Music, and math-rock movements. The collaborative trio, anchored by bassoonist David Resig and drummer Willie B. (Brian Wilson), issued their four release, Chasms of Color & Thought - an angular to ambient adventure, oscillating between rock and avant-garde - in 2018. The band's prior effort, 2015's Wooden Circuitry featured Sarah Hennies on its untitled introduction and subsequent live collaboration during the winter thaw of 2016.
Also known as the bassist and co-vocalist for Mouth To Mouth To Mouth, Crumrine wrote, recorded and toured with the quartet, who peaked interest across the underground community for their furiously paced math-rock live performances, primarily between 2010-2014.
As a designer, Bubba shares a deep love of concert posters and DIY shows. Having surrounded himself with rooms wallpapered such art for years, Crumrine brings a minimalist, colorful aesthetic to the media and is open to working with artists and promoters, veteran to up-and-coming, who are interested in fostering community around new and challenging music, while providing space and encouragement to the underrepresented. Their design work was featured at the CAP ArtSpace Gallery "A Decade In The Underground", Ithaca Underground retrospective.
Melisa Crumrine is an American-born artist and writer. She has been drawing and painting far longer than she can remember, which isn't saying much because she has a pretty awful memory. Therefore, art takes on a greater importance, a form of personal record-keeping and documentation.
Melisa studied Studio Art and English at Bard College. Having witnessed her own father struggle bitterly as an artist, Melisa was (and still is) wary of becoming a professional artist, depending on creativity for income. It shall likely always remain a joyful hobby that maybe earns her a few bucks here and there. No pressure.
 Although Melisa is most comfortable with oil and acrylic paints and ink, she has been dabbling with other materials, such as resin and Borax cryatals. There is a lot to be said for the pleasure of exploration in and of itself.
Among her many inspirations,  Melisa lists comic books (particularly the works of Frank Miller, Warren Ellis, Sophie Campbell, and the Hernandez brothers, as well as the classic "Fantastic Four," "Swamp Thing," "Teen Titans, " and "X-Men" comics of her childhood) and movies (especially those of David Lynch, John Waters, and Jim Jarmusch). With so few females on her inspiration list, it may seem a bit bizarre to find such a strong feminist streak in Melisa's current work. Maybe it's just a sign of the times.
Presently,  Melisa would like to just enjoy making art for the satisfaction of the process and the pride in creating. She is setting aside those anxiety-inducing questions like, "Who is this for?", "Who is my intended audience?", and., "Would anyone actually ever buy this?" Honestly,  those questions weren't helping anyone.
Hopefully, she can inspire others to explore their own hands at art, and together we can dismantle the myth that art is something exact and precise that only a few people can create.